On September 9, 2019, our colleague "Tuninho" was honored and awarded in the City Council of Niterói by the Councilman João Gustavo Braga Xavier Pereira, for his tireless dedication as a volunteer in many local causes and social actions (see the description in the official text below).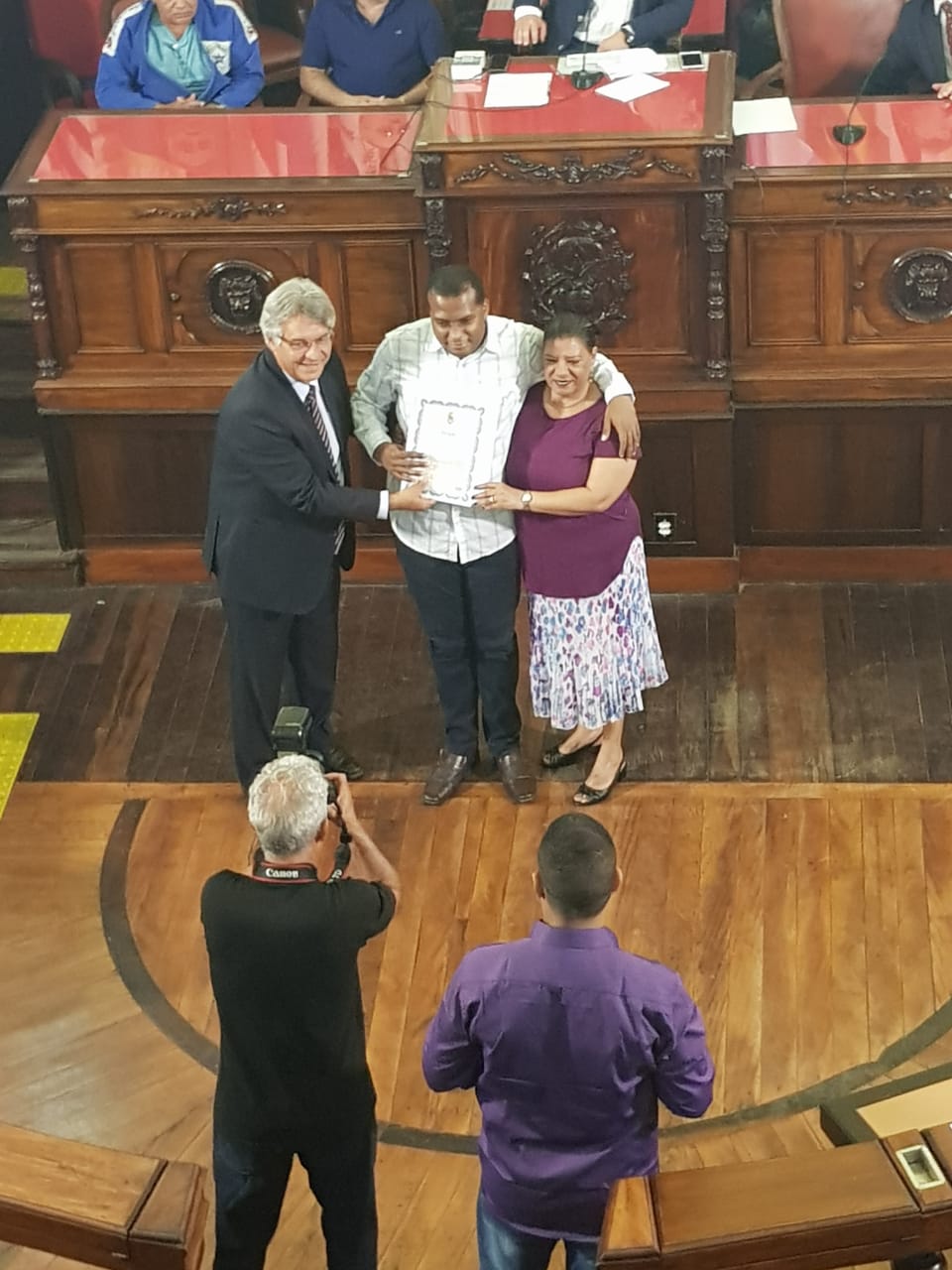 The  Autistan Diplomatic Organization is pleased to see an example of how volunteering is beneficial for autistic people and for everyone, and that the non-autistic social organization in Brazil is aware of this and can encourage it.
Our friend Tuninho, in a very simple and short but moving speech, said:
"(….) I also would like to thank all the people who have always accompanied me in this life trajectory as a light autistic volunteer of the Syndrome of Asperger and also to encourage them to volunteer, because if each one contributes a little, we will improve in every way this Planet Earth (….) ".
Tuninho is an example of kindness and humility, and he proves that altruism is an excellent way to develop as an autistic person while helping others as well.
He reminds everyone, in a message confirmed by the action, that if everyone could help a little, the world would be much better.
We congratulate our companion, with the certainty that he will continue successfully on the path he chose, and we would also like to thank Mr. Councilman João Gustavo Braga Xavier Pereira for his lucidity and his gesture.
A flag of the Autistan has been given to Mr. Councilman, who said he wanted to put it in his office.
It is necessary that society finally recognizes the qualities of autistic people and helps them develop them: thanks to the spirit of solidarity and benevolence of Brazil, this situation is a perfect example of this, and we are happy to have witnessed it in first hand.
For the Embassy of the Municipality in Rio de Janeiro,
Eric LUCAS, Secretary-General
Ludmila MULLER LEAL, Collaborator
Below, the text of the official decision, and some photos and videos (for which we apologize for the quality resulting of various and unforeseen difficulties).
---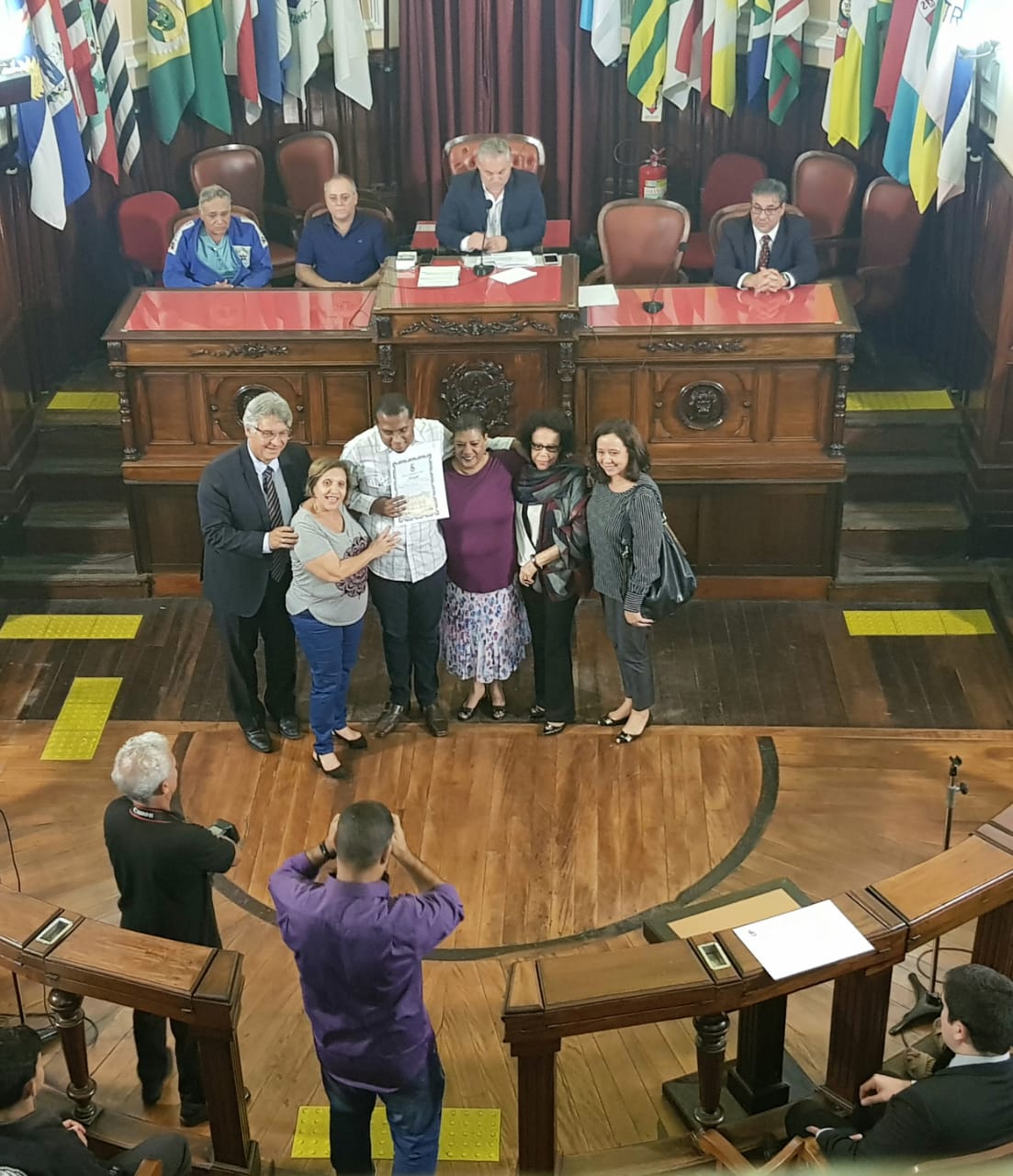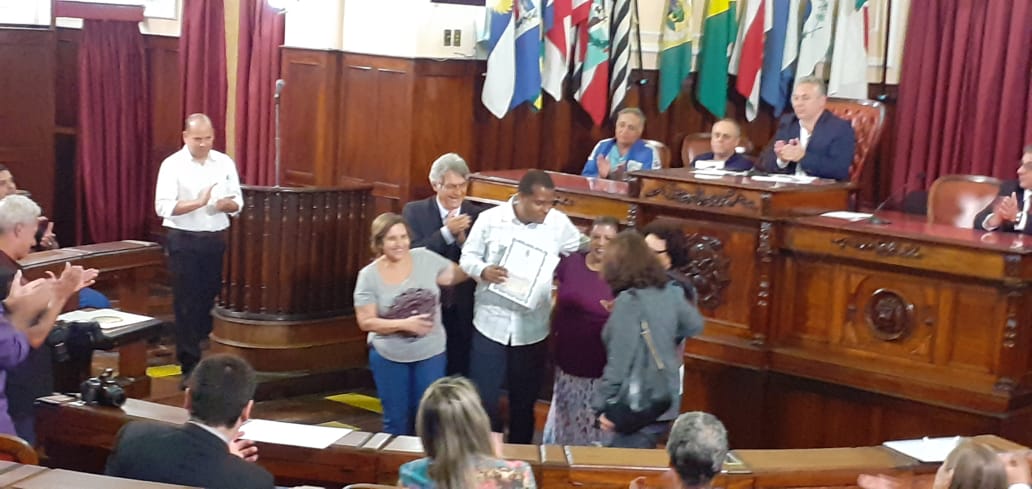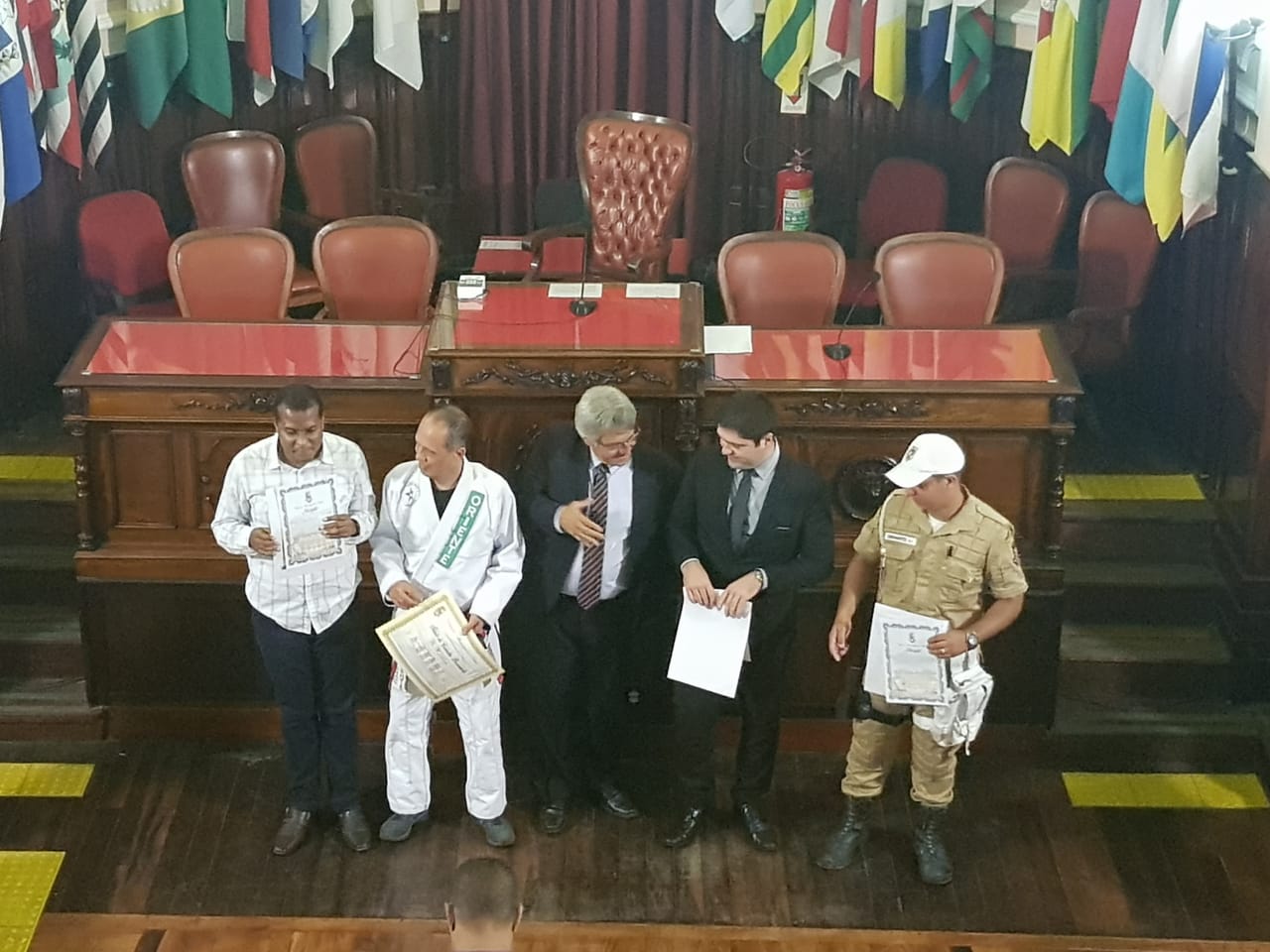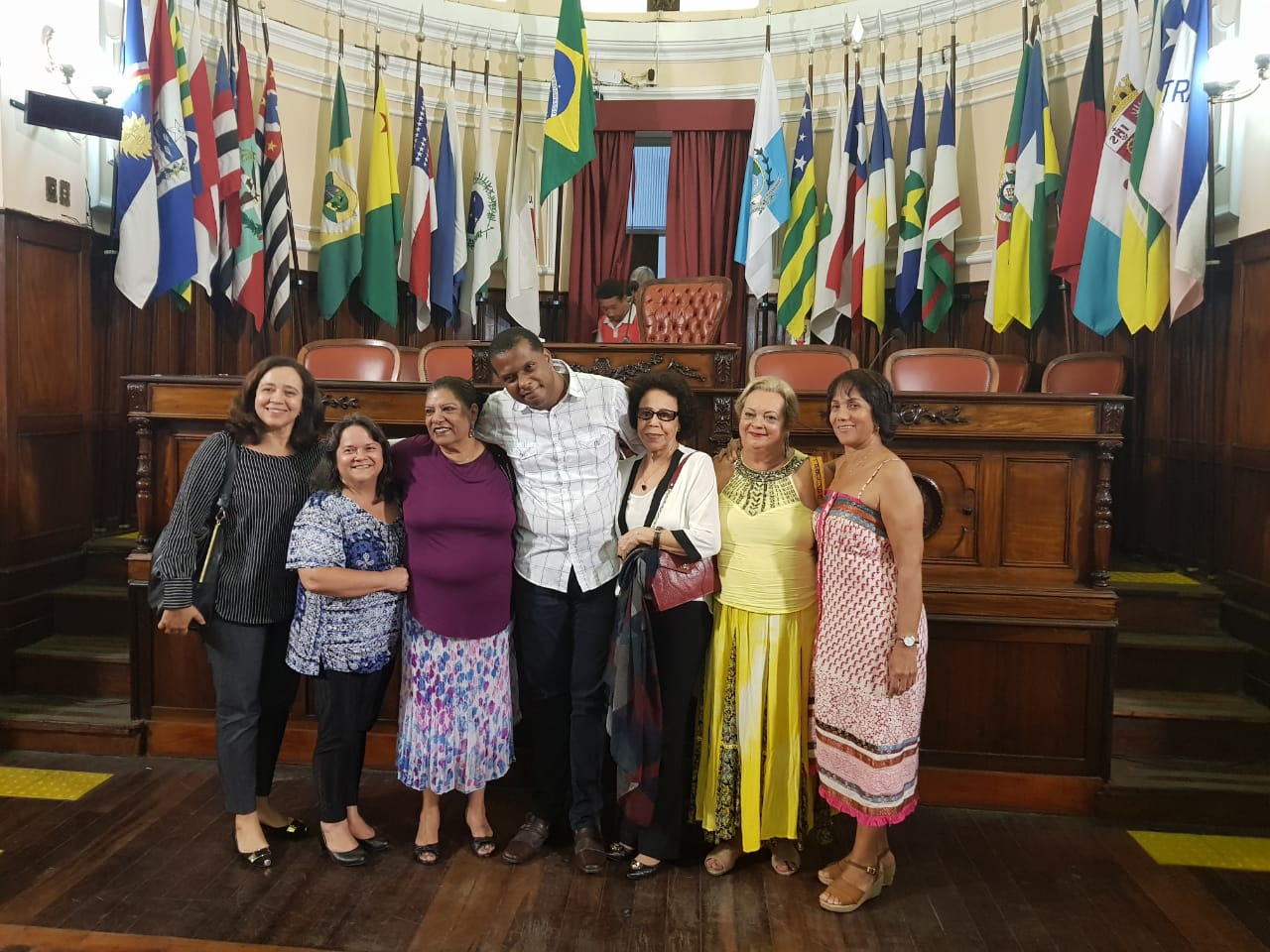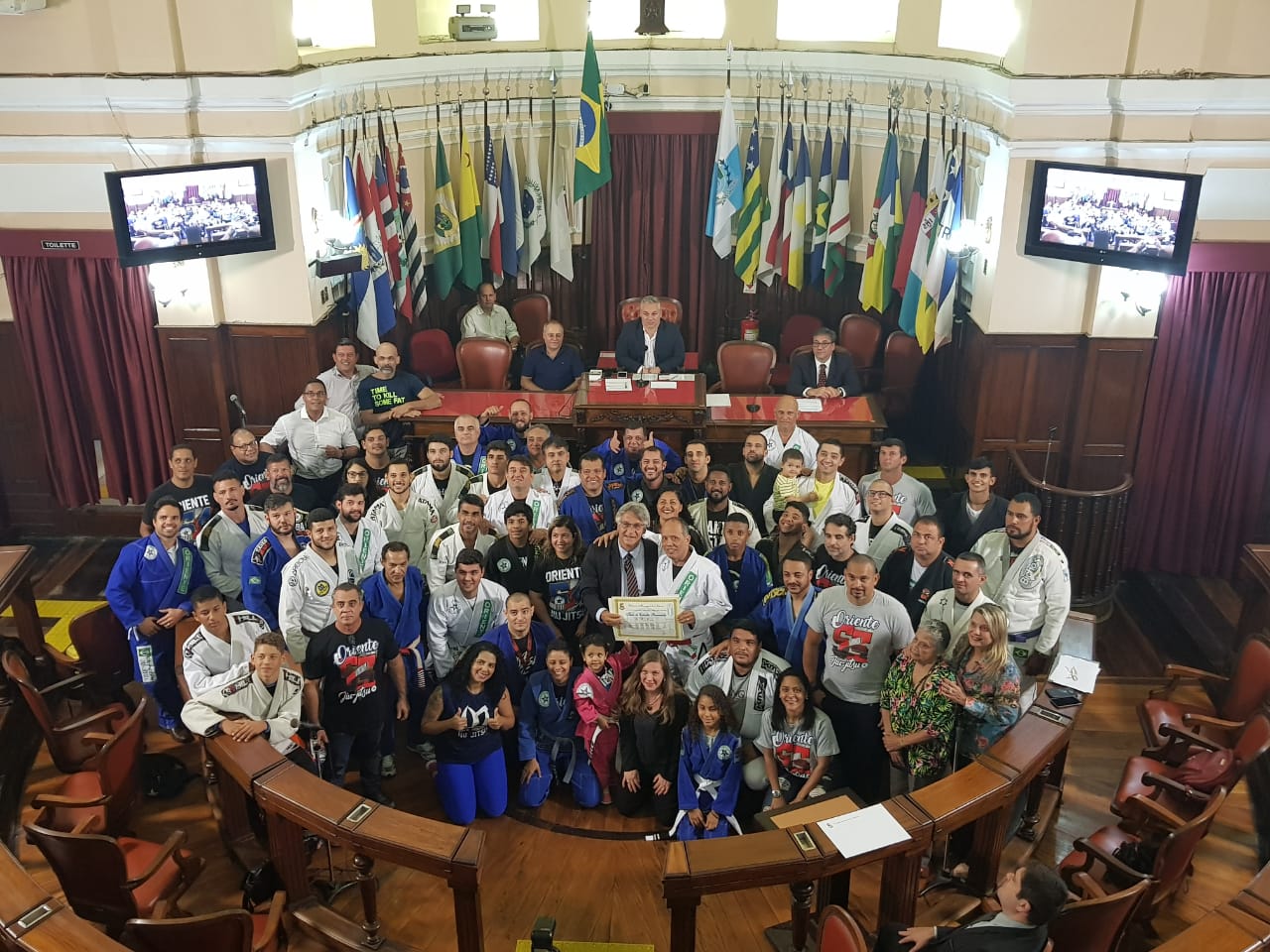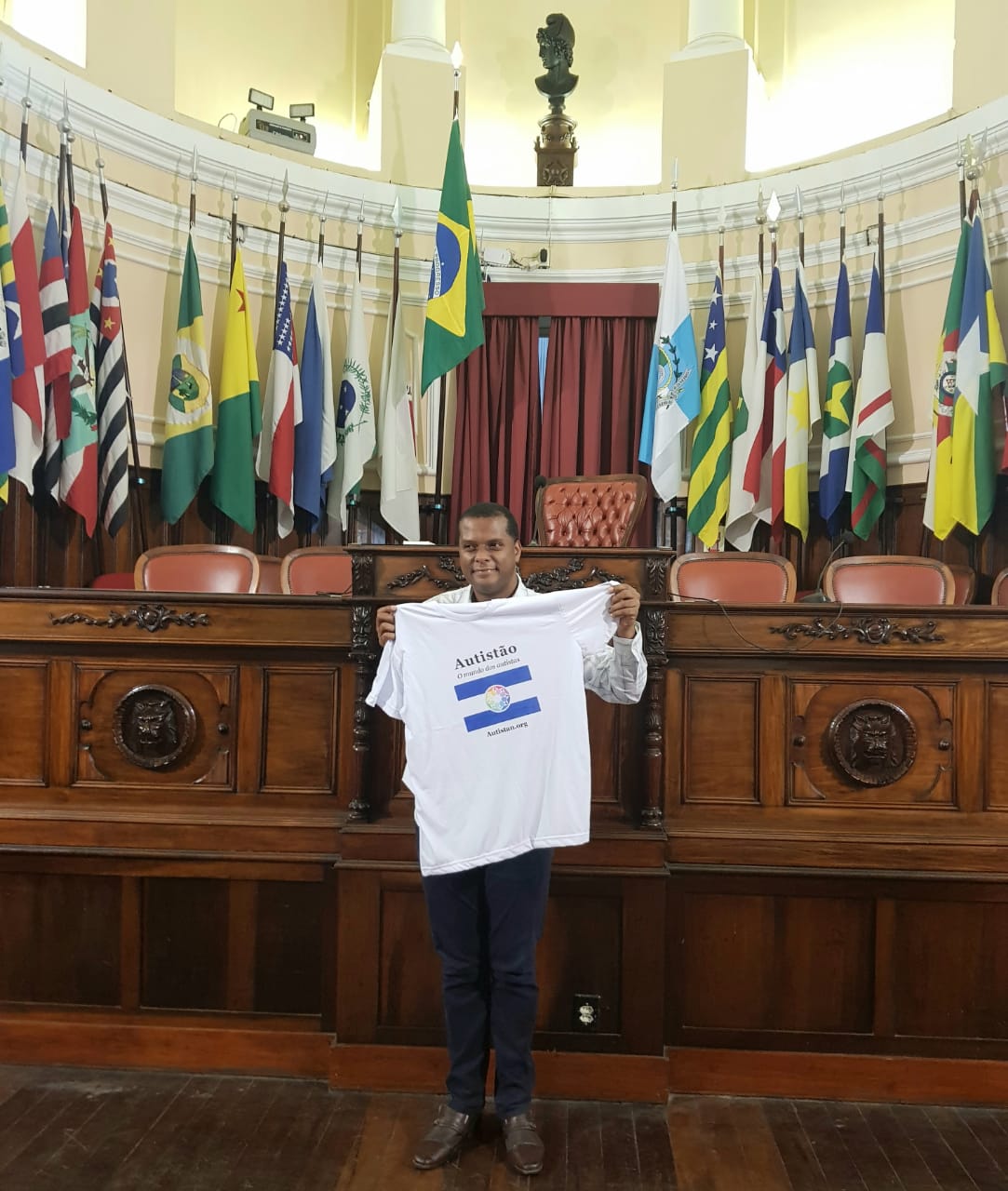 ---
City Council of Niterói
CABINET OF COUNCILMAN JOAO GUSTAVO BRAGA XAVIER PEREIRA
Motion Nr. 00752/2019
Send Motion of Applause to Mr. Antônio Januário Neto.
I request the Bureau, in the regimental form to send Motion of Applause to The Lord Antônio Januário Neto. Where he exercises Volunteering with excellence.
Justification
This proposal of tribute is justified to the eminent Volunteer, better known as "Tuninho", a resident of Niterói, who was diagnosed with autism in November 1993, at the age of 3 and 8 months. He gives his time to volunteer work, in which he works on more than 30 (thirty) social projects. On National Volunteer Day, let's tell a little of the history of this niteroiense, "Tuninho" organizes food, clothing, books and toys in collecting campaigns for several NGOs. He makes clowning in pediatric hospitals, orphanages and disability care institutions, collects wedding flowers to create small bouquets that are offered to the elderly from nursing homes, collects garbage on beaches, distributes leaflets in campaigns of drug awareness, he is of all causes. This simple tribute provided by the City Council of Niterói is the recognition for the work performed competently to the City.
August 28, 2019
COUNCILMAN JOAO GUSTAVO BRAGA XAVIER PEREIRA